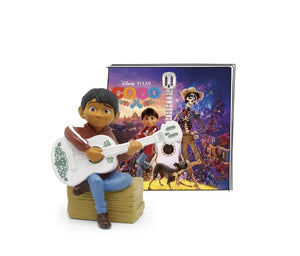 Coco tells the story of aspiring young musician, Miguel, who finds himself transported to the Land of the Dead on a quest to uncover the secrets of his ancestors.
This is the first Tonie story that is told in both English and Spanish.
Suitable from 3 and above.
Running time: Approximately 46 minutes.