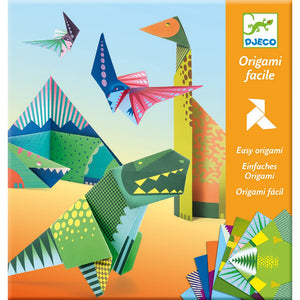 This Djeco Easy Origami set is a great introduction to the art of Origami with these beautifully designed pre-printed papers. A pack of origami papers printed with jolly colourful dinosaurs, follow the instructions to complete 8 different dinosaurs all beautifully illustrated. Each pack contains 24 sheets so you can create 3 of each design.
Perfect for stocking fillers and party bags. Each sheet is 20 x 20cm.
Suitable from 6 and above.