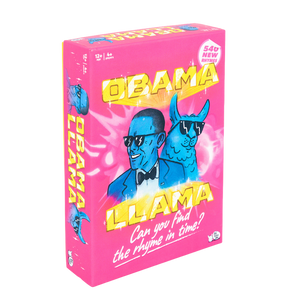 In Obama Llama mission is to get your team to shout out the correct rhyme before time runs out
There are hundreds of daft rhymes to guess and three unique rounds in which to guess them.

The more rhymes you guess, the more mystery rhyming pairs you get to hunt for. Find the most pairs to win Obama Llama.
Suitable from 12 and above.